👋 Hi, I'm Marios Sofokleous
Web developer
Building functional and visually appealing websites with a foundation in HTML, CSS, JavaScript, and PHP and a commitment to continuous learning.
PORTFOLIO
A selection of stuff I've built
Rapido
Polished single-page business-oriented theme with a blog for October CMS.
Cyprus Drone Works
FPV drone service for seamless single-take tour videos of real estate and more.
Danaf Dental
Business website for a private dental clinic providing a variety of dentistry services.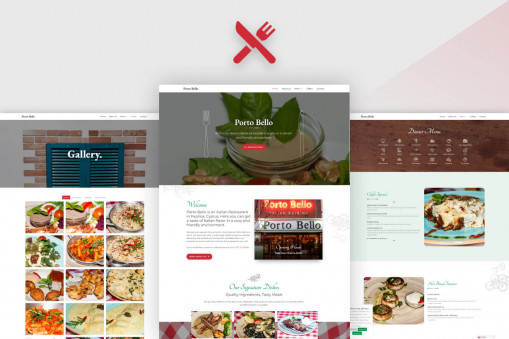 Porto Bello
Business website for a family-run Italian restaurant.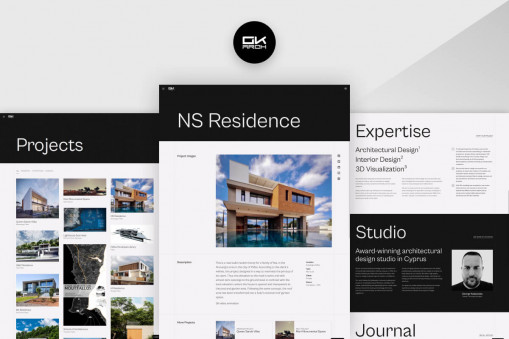 GK Architects
Minimalistic portfolio website for an award-winning architectural design studio.
PPC Pool Services
Business website for a professional swimming pool and spa services contractor.
Portfolio
AJAX-powered Masonry portfolio plugin with category filters and a modal dialog for October CMS.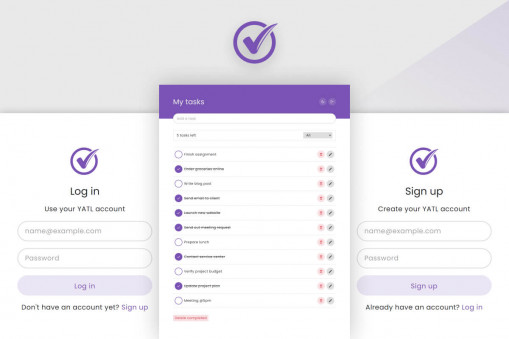 Yet Another Todo List
A simple todo list built with Create React App, and Firebase.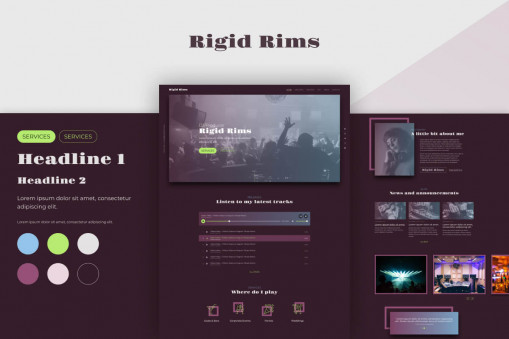 Rigid Rims
A one-page web design concept for DJs who want to provide everything visitors need to know about them.
TESTIMONIALS
Nice things people have said
EXPERIENCE
Where I've worked
WordPress developer
IronFX
Jan 2022 - Present
Limassol, Cyprus
Design and implement new functionality.
Building and managing website architecture.
Ensure performance and availability and manage all technical aspects of the CMS.
Help formulate effective and responsive designs and turn them into working themes and plugins.
Enforcing company internal rules and procedures.
Web developer
Freelance
May 2021 - Dec 2021
Paphos, Cyprus
Build websites for businesses using October CMS as the foundation.
Develop a personal portfolio website to showcase my skills and achievements.
Enhance the October CMS platform by creating custom themes and plugins.
Invest in my professional growth by improving my knowledge of vanilla JavaScript, React, and Firebase.
Web developer
Webmors
Aug 2019 - Apr 2021
Remote
Develop custom October CMS themes by replicating design mockups in code.
Create CRUD plugins to enhance the October CMS's functionality.
Design and prototype websites using Adobe XD and Figma.
Mentor graphic designers on web design principles.
Plan and track project tasks using Jira.
Troubleshoot website-related problems and handle design change requests efficiently.

WordPress developer
Enigma Global
Jun 2018 - Jul 2019
Paphos, Cyprus
Collect and analyze client and design requirements to ensure project success.
Expertly create and personalize WordPress child themes to meet specific needs.
Modify CSS and add custom functionality using JavaScript to enhance the website's capabilities.
Expand my knowledge of popular WordPress plugins and page builders to stay current.
Provide ongoing maintenance and support for existing WordPress and Joomla sites.
Quickly and effectively resolve website-related support tickets.
Collaborate with designers and IT staff to ensure seamless project execution.
Plan, manage, and communicate project timelines and tasks.
Develop training manuals to educate users and ensure proper usage.
ABOUT ME
Here's my story
Hi, I'm Mario, a web developer based in Cyprus with hands-on experience creating custom websites. I love to code and bring ideas to life in the browser. As a self-taught developer, I have developed a solid understanding of UI/UX design principles.
I am dedicated to building high-quality websites that prioritize performance, best practices, accessibility, and SEO. I always seek to improve my knowledge and bring the best possible solution to my clients.
In my free time, I enjoy volleyball, cycling, and swimming. My favorite hobby is flying FPV drones to capture breathtaking cinematic footage.
You can connect with me on GitHub and LinkedIn to see my work and stay updated with my latest projects.
Contact me
SKILLS
Hard & soft skills
CONTACT
Let's start a conversation
Got an opportunity or a project you'd like to discuss? Maybe wanna say "Hi!"? Just fill out the short form below, or use one of the alternative contact methods.